Staff
Mr James Foster - Headteacher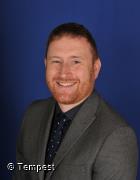 I am very proud to be the Headteacher of Old Park Primary School. We have developed a hard-working and dedicated team of children, staff, parents/carers and Governors. Our children always try their best and the staff go the extra mile for any child in our care. It is a fantastic place to work
Mrs J Bebb - Deputy Headteacher/SENCO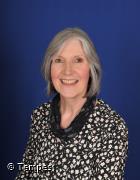 I have been lucky to work as a senior leader at Old Park Primary School since it opened in 2007. In my role as SENCo I enjoy working with staff, parents/carers and other professionals to support the young people in our school to meet their full potential. It is hugely satisfying to see how young people flourish at Old Park in our care. Coming to work every day is a privilege - our school is a truly special place. I would not want to work anywhere else.
Mr A Parton - Assistant Headteacher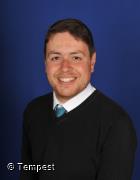 I have been fortunate to work at Old Park Primary School since 2013. For the last ten years, I had the privilege of working in Year 6 with fantastic children and staff. Seeing our children mature and develop before beginning their secondary school journey made me extremely proud. In my role as Assistant Headteacher, I now enjoy working with staff, children, parents and carers throughout school. Old Park is a wonderful place to work, I look forward to spending many more enjoyable years here.
Phase Leaders
Ms R Harris - KS1
Miss H Wright -Lower KS2
Mrs H Walker - Upper KS2
Mrs S Davies - Early Years
Class Teachers
Miss J Gray
Miss D Bagnall
Mrs A Clifford-Harris
Miss R Harris
Miss N Kay
Miss C Johnson
Mrs A Voros
Miss E Whiston
Mrs R Briggs
Mr G Williams
Mrs S Davies
Mrs H Gaunt
Mrs R Hughes - Assistant SENCO
Miss H Wright
Mrs C Urey-Taylor
Mrs E Fynn
Mrs H Walker
Mrs R Fox
Miss C Cook
Mr A Parton
Mrs L Ashton
Mrs N Parton
Nursery Team
Mrs S Davies - Teacher
Mrs M Rippin-Walker - Supervisor
Mrs S Turner - Supervisor
Mrs S Osborne - Supervisor
Mrs H Clench
Mrs H Askew
Miss L Humpage
Mrs B Stones
Mrs L Beddow
Miss V Stevens
Mrs J Ainsworth
Ms J Bates
Miss L Sherwood
Mrs M Gosling
Miss S Allen
Miss P Beddow
Safari Team
Mrs J Gray - Inclusion Manager
Mrs K Ryder - Deputy Inclusion Manager
Mr M Ward - Inclusion Specialist
Miss C Ryder - Inclusion Specialist
Mrs J Barnes
Mrs C Jones
Teaching Assistants
Mrs M Ryan (Higher Level Teaching Assistant)
Miss G Offland (Higher Level Teaching Assistant)
Mrs D Bailey (Higher Level Teaching Assistant)
Mrs J Gough (Higher Level Teaching Assistant)
Miss K Osborne (Higher Level Teaching Assistant)
Mrs H Moore (Higher Level Teaching Assistant)
Miss Charlotte Ames (Higher Level Teaching Assistant)
Miss L Sterry
Miss S Reid
Miss M Chilton
Mrs T Downing
Miss V Griffiths
Miss A Reynolds
Miss J Sands
Miss D Latham
Mrs K Close
Miss J Field
Mrs S Vaughan
Mrs J Smout
Ms R Kennedy
Mrs K Archer
Mrs R Weston
Mr T Lewis
Miss J Chapman
Mrs M Ruscoe - Cover Supervisor
Mrs C Lewis
Miss D Moore
Mrs C James
Mrs S Rigby
Miss L Dyson
Miss J Powell
Mrs D Lenkei
Miss D Spilsbury
Mrs H Windsor
Mrs L Anderton
Miss S Rigby
Miss J Kelly - Classroom Support
Miss E Price - Classroom Support
Mrs L Gough - Classroom Support
Administration Team
Mrs D Sawbridge - School Business Manager
Mrs R Briggs - Nursery Administration Manager
Mrs J Brown - Office Manager
Mrs S Cumming - Administration Assistant
Mrs A Neal - Administration Assistant
Mrs S Moore - ICT Support
Lunchtime Supervisors
Mrs A Evans (Supervisor)
Mrs S Myatt
Mrs A Gregory
Mrs M Gosling
Miss R Weston
Miss L Sherwood
Miss L Dyson
Miss L Swinderman
Mrs R Poole
Mrs L Gough
Miss S Rigby
Miss J Kelly
Mrs S Rigby
Miss D Moore
Mrs H Windsor
Miss E Price
Miss H Powers
Premises Team
Mr P Wiggetts (Site Manager)
Mrs S Myatt (Cleaning Supervisor)
Miss S Davies
Mrs A Gregory
Miss G Coates
Miss R McBride
Miss D Hoof
Miss D Latham
Mrs L Hayward
Mrs M Sheargold